Home | The Toe Incident | Steampunk | McQueen | Backlist | Stories | Resume | Contact
Backlist titles
Click on the cover image to buy a copy from Amazon, or to learn more about the book.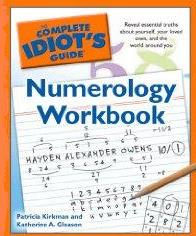 The Complete Idiot's Guide Numerology Workbook (Alpha Books, 2009)
Numerology holds the key to self-understand, foretelling the future, and strong sales. Numbers reveal essential truths about people, their loved ones, and the world around them. Here, readers learn how to observe those numbers, calculate their meanings, and interpret what they reveal. Through understanding all types of numbers (Core Numbers, Karma, Master, Pinnacles/Challenges, Passion, Balance, Personal Year, Universal Year), they can divine a roadmap to their future. Readers can create forecasts and charts as they would astrological charts.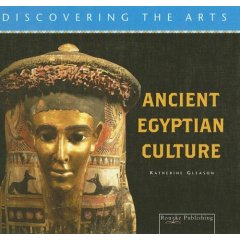 Ancient Egyptian Culture (Rourke Publishing, 2005)
Part of the Discovering the Arts series, this volume introduces middle grade readers to the civilization of Ancient Egypt.
For readers 9 and up!
Native American Culture (Rourke Publishing, 2005)
Another volume in Discovering the Arts, this book focuses on the cultures of the many Native American peoples.
For readers 9 and up!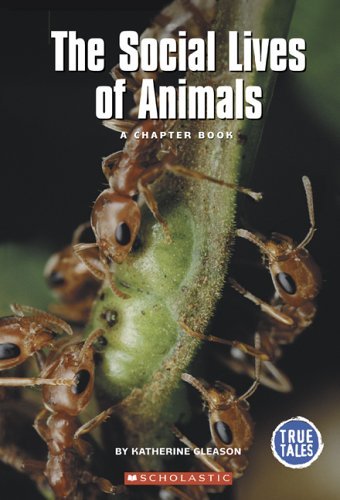 The Social Lives Of Animals: A Chapter Book (Children's Press, September 2005)
Learn about vampire bats that share, ants that keep to traffic rules, fish that pass gas for an important reason, and a species of bird that eavesdrops on monkeys. For ages 8–12.
You can order this title from Amazon by clicking on the cover image.
If you live in the UK, click here.
Older books
You can buy most of these volumes from Amazon.com by clicking on the books' cover image.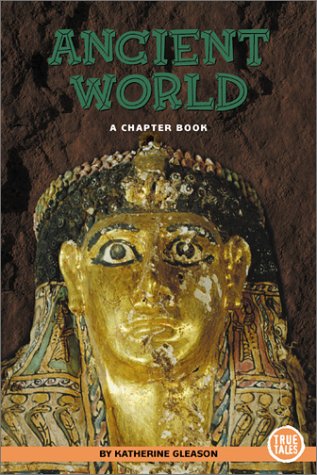 Ancient World: A Chapter Book (Children's Press, September 2003)
Learn about the discovery of the Valley of the Golden Mummies in Egypt, the preservation of an ancient Maya mural in Guatemala, the excavation of Pompeii, and the radiocarbon dating of the oldest city in the Americas.

For ages 8–12.

If you live in the UK, click here to buy this title.


Awesome Science: A Chapter Book (Children's Press, September 2004)
Learn about the discovery of DNA's double helix, the gene that makes mice obese, how scientists cloned Dolly the Sheep, and what scientists in Australia are doing to bring back the extinct Tasmanian tiger.
For ages 8–12.

If you live in the UK, click here to buy this title.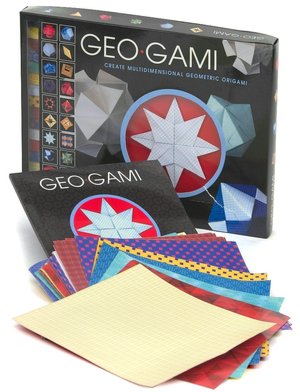 Geo-gami: The Art of Making Geometrical Shapes from Paper (Sterling Publishing, 2005)
Geometric shapes have long fascinated everyone from artists to mathematicians. Follow the step-by-step directions inside to craft 20 origami figures all of which are based on geometric forms. Construct shapes such as hexahedrons, octahedrons, decahedrons, and dodecahedrons. While most of the figures require only paper, a few call for scissors or a little glue in addition to origami paper. The papers included in this kit have been specially designed to enhance each from and allow the beauty of your geogami creations to shine.
Buy it from Barnes & Noble.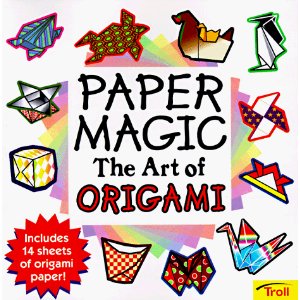 Paper Magic: The Art of Origami (Troll Communications, 1998)
This book contains easy-to-follow instructions, clear directions, and papers. You'll be making origami in no time!

If you live in the UK, click here.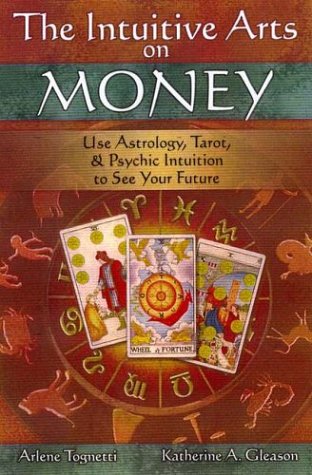 The Intuitive Arts on Money: Use Astrology, Tarot, & Psychic Intuition to See Your Future (Alpha Books, January 2004)
Read a review of The Intuitive Arts on Money.
Here's my brief introduction to the connections between money and the intuitive arts.

Friendship Origami (Tangerine Press, an imprint of Scholastic, 2004)
This little volume, available at Scholastic Book Fairs nationwide, describes ten figures you can make for your friends or yourself. Twelve sheets of specially designed origami paper are bound into the book.
Native American Literature (Chelsea House Publishers, 1997)

This book introduces American Indian literature from the early oral tradition to present-day novelists.

Grade 6–9.

If you live in the UK, click here.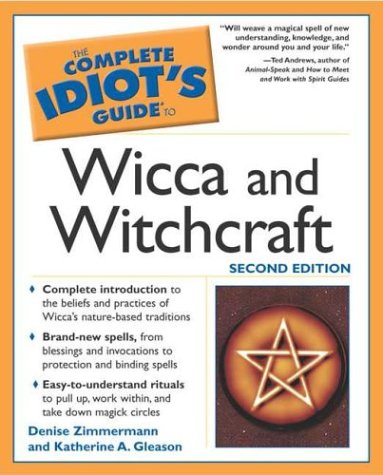 The Complete Idiot's Guide to Wicca and Witchcraft, Second edition (Alpha Books, September 2003).
This book introduces the reader to the beliefs and practices of Wicca—the religion of many witches.

New and improved! Really! The book now contains more spells!


Releasing the Goddess Within (Alpha Books, 2003)
Read the stories of Goddesses from many varied cultures, journey to your core with the aid of specially designed essays and fun-to-do exercises, discover the best within you, and release your own unique inner Goddess.
Read a review of Releasing the Goddess Within.
Or read my brief intro to the topic.
Native American Clay Pots (Troll Communications, 1997)
This book, which discusses the history of pot making, comes with special clay that air dries so you can make your own pot. Paints and a brush for decorating your pot are also included.

Egyptian Treasure Box (Troll Communications, 1997)
This kit includes polished stones and specially designed board with which to make a treasure box.
Selected as outstanding by the Parent Council®


These short books are part of the McGraw-Hill Reading 2000 program:
A Printing Revolution
This 16-page book, beautifully illustrated by Kenneth Batelman, introduces young readers to Gutenberg, the inventor of movable type.
ISBN: 0-02-185228-6
The Great Glass Town Confederacy: Stories of the Brontës
Charlotte, Emily, and Anne Brontë grew up to be famous writers. They started writing as children, creating miniature books about a fantasy world all their own.
ISBN: 0-02-185252-9
Comic Relief
In this original story, Josh, who not only is starting at a new school but has a broken leg, struggles to complete a comic book in fulfillment of an English assignment.
ISBN: 0-02-185204-9



Kits
Frame Your Friends: Make Your Own Mini Photo Frames
Using this kit kids can make small, decorative frames that can be worn as pins or turned into refrigerator magnets. The frames also stand alone. Kit comes with 8 paperboard frames, magnet strip, 2 pin backs, special stickers, self-adhesive jewels, and googly eyes. Just add your own photos and some tape or glue.
ISBN: 0-8167-4989-2
Call Troll Communications toll free (800) 541-1097.
Native American Art: Patterns to Color
This high-end coloring book comes with pens that have been specially selected for their colors. The book showcases objects of art from many North American tribes and includes historical background as well as descriptions of the art.
ISBN: 0-590-88028-4
Available through Scholastic, Inc. Call toll free (800) 724-6527, or check your book club catalogue. Outside the US call (573) 659-1687.